Hey everyone. Like most, I just migrated from Lastpass to Bitwarden and the web UI, while nice and clean, lacks an important organizational feature.
In Lastpass's browser vault view (the fullscreen one, similar to the web view in Bitwarden), when you click on Passwords, Notes, Identities, etc. you see them organized by the folder they're in.
In Bitwarden, you either see everything in a folder, (all logins, notes, etc), or you see every item in a category, without their respective folders being shown.
In other words, Lastpass lets you sort items both by folder and type at the same time, while with Bitwarden, it's either this, or that.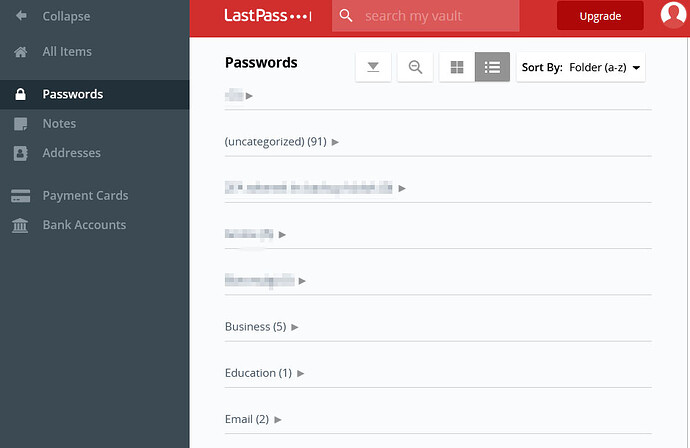 As someone used to this admittedly great organizational feature of Lastpass, I find it very inconvenient to navigate around the hundres of items I migrated from my LP account in Bitwarden.