Hi @martin.ostberg,
thank you for your patience. The fix has been rolled out (2022.5.2)
Kind Regards,
Daniel
Bitwarden appears to have tried to update and lost its ever loving mind. It's is gone on Windows 10 x64.
Downloaded the current version from the Bitwarden web site today and lovely 404 errors as it fails to install. I guess the download is one of those stub ones that do not actually contain anything useful.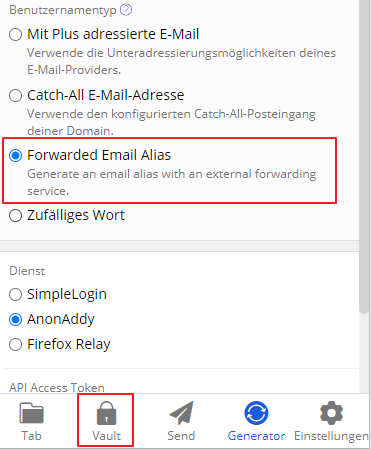 There are german translations missing in the new Chrome Extension.
Thanks for the feedback, we will get this updated as soon as possible
I'm really not liking the vault filtering in the browser extension added to the "Tab" and "Vault" pages, it feels far too invasive.
Could this perhaps be moved to an icon in the top bar? Like left of the search icon, have a button that opens a selection UI, or expands the top bar to list the vault options?
I 100% see why you added it, it's just 100% not at all as useful as the prominence it has implies. At the very least… Can I get the option to turn it off?
We need the possibility to add self-hosted Anonnady, instead of only the cloud one. Please add possibility to select the anonnady server.
@Dark_Arc @yurividal thanks for the feedback, it has been passed along to the team