I'm enjoying Bitwarden so far, but coming from 1Password, one feature I immediately miss is the large type view of a password. Large type lets you click or tap on a password field to get a full-screen rendering.
Scenarios where this is helpful is when entering passwords from a mobile device onto a computer for one-time use (say using the public library, friends computer, etc.). On the desktop app or browser extension, this is helpful when you are trying to enter your password on another device (mobile, television, etc) which may be some distance from your computer monitor.
Here are some screenshots to illustrate the feature in action: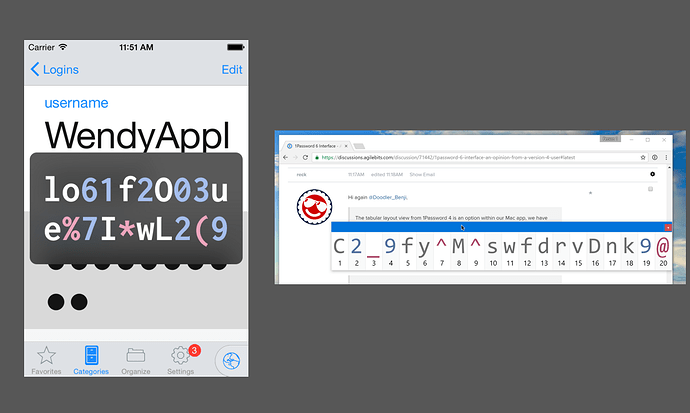 If you'd like to see this feature added to Bitwarden, please take a moment and cast your vote.
Thanks!