Hi there,
I just wanted to share some information with you about the autofill feature of Bitwarden: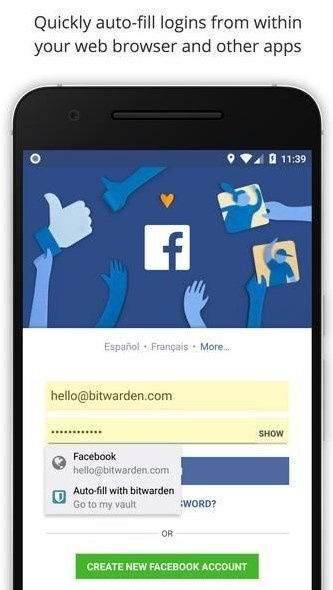 This function drove me nuts!
All other password managers were able to display an autofill flyout near a login, where I can choose the login stored in the vault of the password manager. Only Bitwarden seems to do nothing. Well, that's not true but can only be seen at second sight. Bitwarden recognizes a login and therefore produces a notification. So I have to go to the notification screen, press on the notification and allow Bitwarden to fill in the login data. Quite an ugly way to log into an app or a web page in chrome. Not the worst, but still ugly.
So why is Bitwarden behaving like this? I have Oreo on my Samsung Galaxy S7 edge and the most current version of Bitwarden. And I have activated everything, Bitwarden prompted me to. So what's wrong?
I remembered Kyle mentioning that the Android Autofill Framework is used for the autofill feature I am looking for. So I went over to Android Developers:
The answer to all my questions seem to be the very first sentence:
"Learn about the autofill framework, which is available in Android 8.0 (API level 26) and higher."
And the current software version of my Galaxy S7 edge is Android 8.0.0 API level 25. Sadly this obviously means that I cannot use the autofill function of Bitwarden as seen above. Which is a no go for me. The only thing I cannot get my head around is, why every other password manager supports autofill except Bitwarden. Was it a technical decision not to support people who decided not to buy a new phone constantly?
If yes, that's quote sad as it drives me into the arms of the competition.