Hello!
The Duo security prompt, in Windows 10, Firefox, doesn't show, after I enter my account's password. Just an empty background shows (please have a look at the attached screen capture). Has anyone encountered this issue ? I can't seem to find any report of this same issue elsewhere, so I am opening this topic.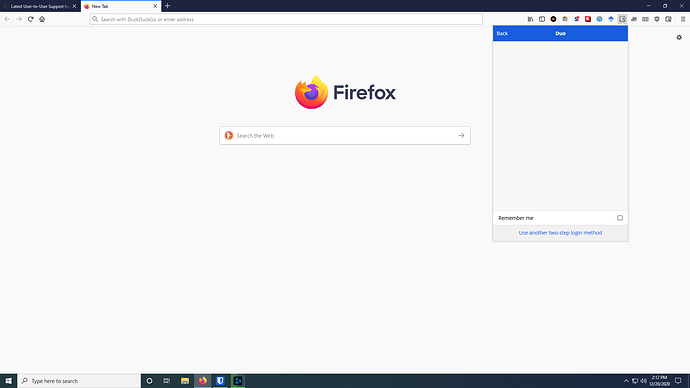 I have this issue for months now, but since I do not use much Windows it doesn't bother me. But it would be nice to know what's wrong and fix it.
Thank you for your help!
Adel