I have created a Bitwarden account. When verifying my email address, I received the verification email but when I click on the link to verify I receive the error:
Unable to verify your email. Try sending a new verification email.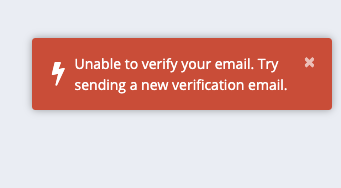 I have tried several times and still receive the same error. Does anyone have experience with this issue?
Note: Your question may already be answered in the Bitwarden Help Center.