Suddenly this morning, I can't sign into my Chrome Extension for Bitwarden. Sign in works for FF and the desktop app fine.
I remove the Chrome extension, redownloaded it. When i sign in, i get the image verification and it doesn't go past that.
I've reset the browser, removed my other extensions (Pocket, Ublock Origin). No go.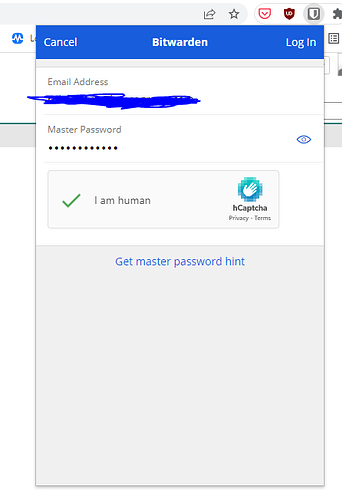 This is all i get after sign in.
Chrome Version 98.0.4758.82 (Official Build) (64-bit)
Bitwarden Ver: 1.56.1