When I turned on my computer, the bitwarden desktop app requested to restart to install an update.
After doing so, I can no longer use windows hello to unlock the browser extension. it still prompts me with the windows hello dialog box, but after authenticating with that, it still simply says "Awaiting confirmation from desktop"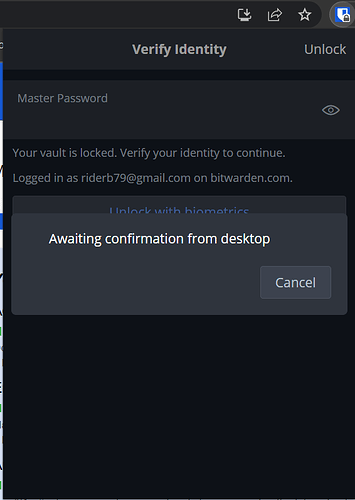 one thing to note, if I log into the extension with my master password, and then lock the extension through the extension settings I can use windows hello to unlock it, but if I restart my browser, I am back to square one.
Things I've tried so far:
removing and reinstalling the chrome extension
disabling and re-enabling autofill and unlock with biometrics.
syncing the chrome extension.
rebooting windows.
any suggestions on what I could be doing wrong would be greatly appreciated!
thank you in advance!