In the settings you can currently have a menu (Vault Timeout) in which you set the time until the Vault Timeout Action (can be set to Lock or Log Out) occurs. This means that it's either Lock or Log Out.
My request is to have two separate options by having two separate Vault Timeout menus for Lock and Log Out. For example I'd like my system to Lock after 5min and to Log out on System Sleep which would increase the security by requiring 2FA.
Currently I have to choose between 2FA after System Sleep (which leaves the Vault unlocked for quite some time) or locking it after 5min but no 2FA after System Sleep.
This is what it currently looks like: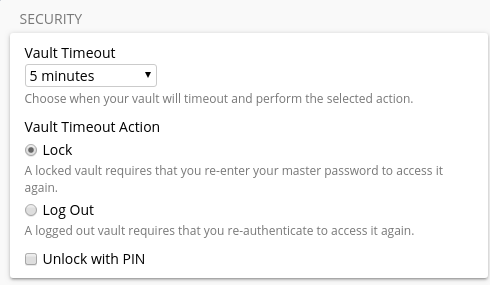 This is what I would like: