Yesterday, I was cleaning up my vault's URIs and making sure they point to the correct login page. My plan was to use the starts with match detection option. For some reason though, it won't when using a browser in Android where I am using the keyboard. Neither through the in line key board, nor through anything else.
Example:
Browser: Brave
URI in Bitwarden: https://www.aa.com/loyalty/login
Screenshots with match detection set to "starts with"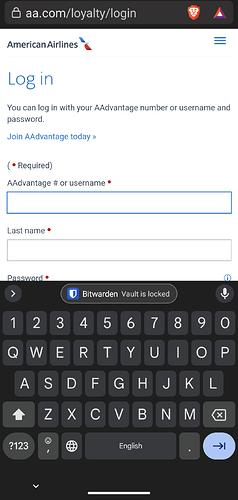 Screenshot match detection set to "Host"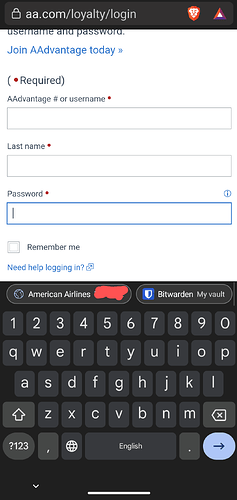 Is this perhaps because Bitwarden doesn't detect the "https" portion of the URI?