I'm on a Windows laptop, using Chrome browser. I am trying to migrate from LastPass to BitWarden. I installed both BitWarden desktop app and Chrome browser extension and logged into them. Imported the vault from LP to BW.
Next, when I try to login into any website, I see BitWarden isn't showing any login dropdowns like LastPass or Chrome does.
LastPass / Chrome - Dropdown options vs BitWarden - Only context menu: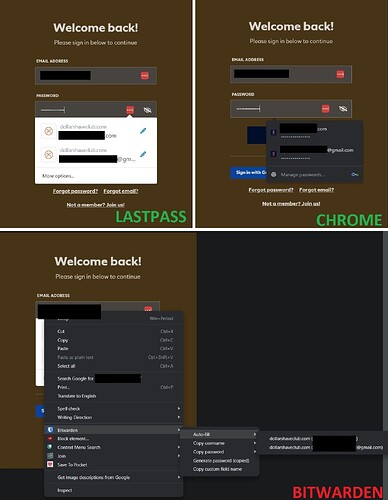 Is that it? I checked the help page, and looks like it. Or am I missing something?
IMO, the right-click context menu using is not that user-friendly. I'd much prefer a dropdown like LP and Chrome.