I have a problem logging into the Edge (version 114.0.1823.79) bitwarden extension (version 2023.7.0) with my yubikey.
This worked the last time I logged in around a month or two ago.
But now I get the normal login procedure with the extra window opening for the 2factor login. I touch my key to authenticate and get the success message: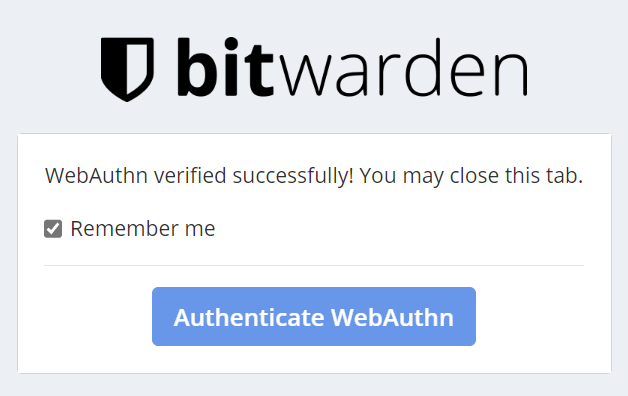 But I am still logged out of the Bitwarden extension, when I click it it wants me to login again.
Is there anything to troubleshoot this issue? I can use the desktop version fine (and login with the second factor)