Feature name
'X' button to clear search field in Web vault
Feature function
Small productivity enhancement
Hi, Bitwarden is fantastic, coming from Keeper and Dashlane this is so much better. But enough sugar coating, here's my suggestion for small improvement:
The Web vault seems to be missing the 'X' button to clear search field and reset the results (on Firefox at least):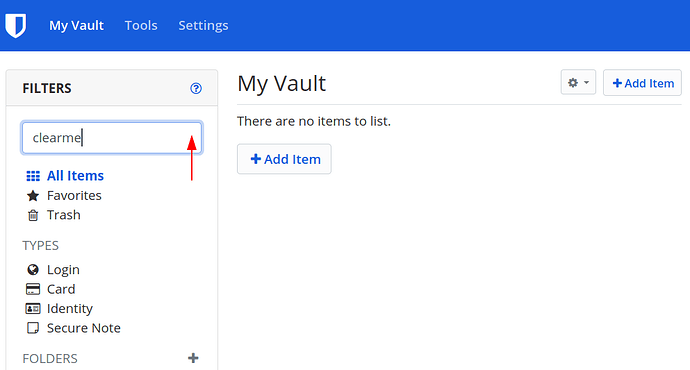 Currently I need to double click the field to select all content and then press backspace or delete key. It would be more convenient with a one-click button in, or next to, the search field that clears the field and resets results - just an ordinary clear function.
Thanks in advance and kind regards!