As seen in the attached images, the URI fields show the same content when viewing the card information, but when you go into Edit mode, the full URIs are correctly displayed.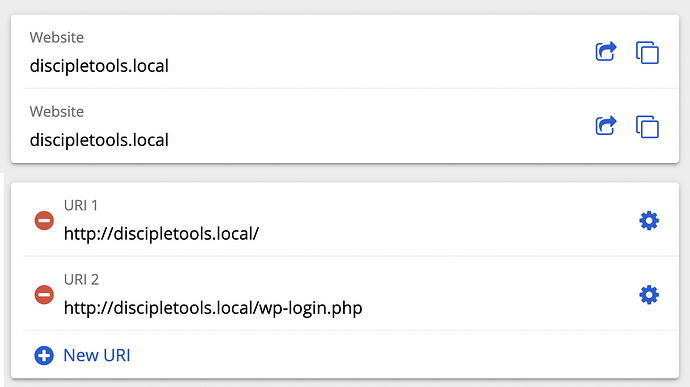 This causes the problem that the user doesn't know which website to Launch or Copy URI to.
Display full URIs in view mode
When a user is just viewing a record, it should be possible to view the full URI without having to hover over the URI field or go into edit mode to see what the URI is actually referencing.
Feature function
Instead of having all URIs only showing the domain, it will now display all that is in the URI field.

This feature will make it faster for users to distinguish which URI they need to click on to Launch or Copy URI of.

If a user doesn't want this function, then have a setting in the app preferences to toggle this on or off.