When trying to configure the auto-generation of usernames in the web GUI, I keep getting "An error has occurred: Failed to fetch".
I have generated a SimpleLogin API key and entered it. See screenshot.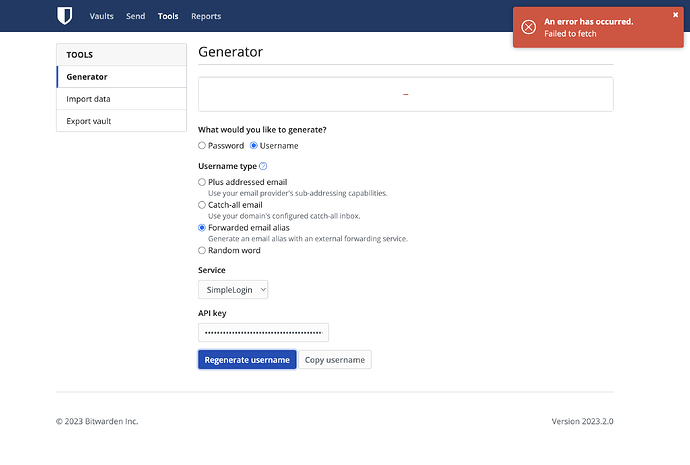 I have looked at options within SimpleLogin but no dice. I have a paid-for sub, and the Chrome SimpleLogin extension works without issue.