Since 1 or 2 days, I have a certificate problem with my self hosted Bitwarden on my Synology.
I'm using the files that are "generated" by my Synology from LetsEncrypt:
privkey.pem as private.key
cert.pem as ca.crt
chain.pem as certificate.crt
With these files, I receive a certificate error on all Apple devices (MacBook, Iphone and Ipad).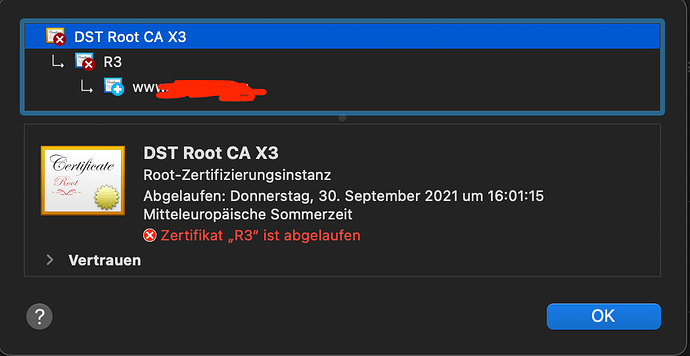 On Windows, everything is fine - no error.
Any hint how to fix this issue?