Hello,
I'm a fresh user of Bitwarden. I use it on my personal server, hosted on a personal domain.
All works correctly except emails.
First, I receive some mail when I log from a new device: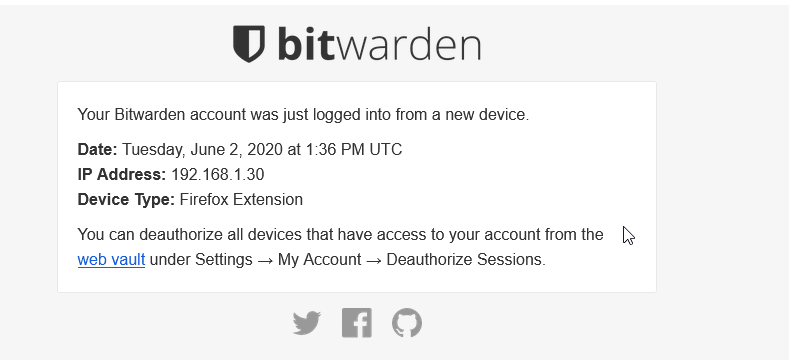 But I can't validate my email or login on the admin portal.
[email protected]
globalSettings__mail__smtp__host=ssl0.ovh.net
globalSettings__mail__smtp__port=465
globalSettings__mail__smtp__ssl=true
[email protected]
globalSettings__mail__smtp__password=xxx
Thank fo your help.

Edit:
Nothing in log files.
Tried with "globalSettings__mail__smtp__trustServer=true" without success