Don't you think this could show the name of what the default is, in parentheses perhaps? That way the user wouldn't even need to look it up, if he was curious as to which one it was.
You could say
XXX (Default), or:
Default (XXX).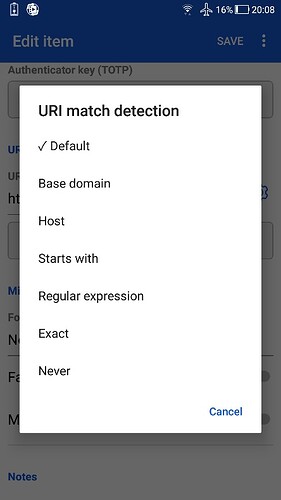 (No, I'm not posting here to ask what the default is.)
Yes, the user set it in Settings → Options → Default URI match detection. Well just as a convenience to not have him have to dig it up to check what it is, why not show it above, as a hassle-free bonus?