Hi there, I recently bought a premium membership, and it is working fine on extensions since extensions are able to recognize that I am a premium member. However, I am using Mac (M1 chip) and it is not recognizing that I am a premium member of Bitwarden.
I even tried refresh button several times, as well as re-login but no luck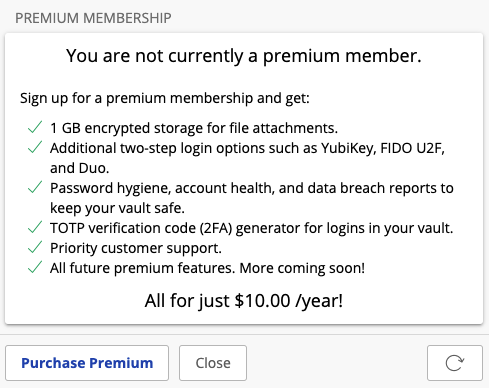 I can see some other members also raised this problem, but I really can't see the solution in any of the previous posts.