Hello,
On trying to use the new serve --hostname option I get an error: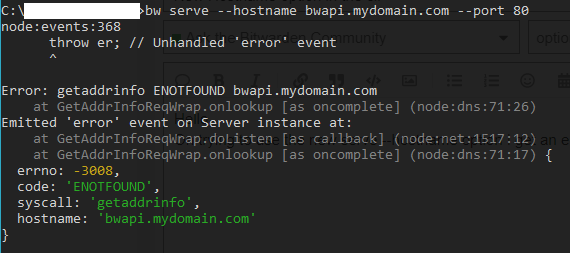 As far as I understood from the official bitwarden documentation, I should be able to use any hostname with the --hostname option
But it seems like it does not work that way or am I doing something wrong ?
Can someone please advise ?
Thank you!