Currently the Name column is too narrow and it is difficult to tell one item from another especially for items that start with the same words like in the example screenshots. The Owner column takes up way too much space especially for standard accounts where the Owner is always "Me".
I am aware of the full-width preference that can help alleviate this issue but even with full width enabled, the bulk of the issue is still there.
Specific changes proposed:
Give the Name column 2/3rd of the available width and reduce the Owner column to 1/3rd.
Alternatively, for standard accounts, there is no owner other than "Me" so hide the Owner column altogether.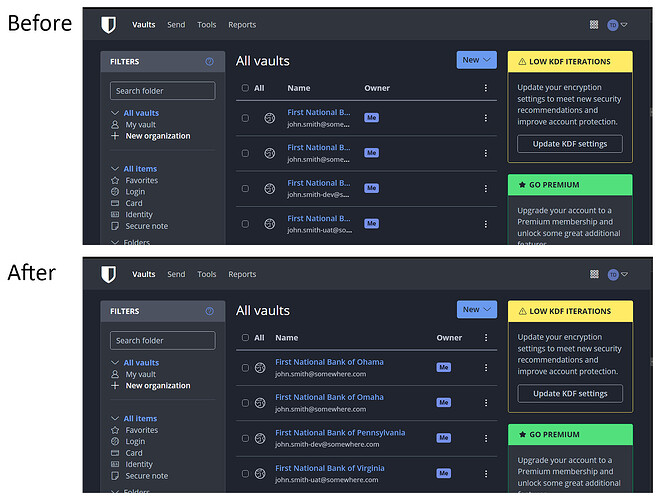 Thanks