When looking on this forum for an answer, black is used as the theme of the web page. Unfortunately all the text is in black so that means it goes into the background and I cannot read a single article unless I do CTRL+A and make the text blue.
I like this is a security minded company but isn't this "bug" / "feature" a little too much for security as obscurity?
pic for proof: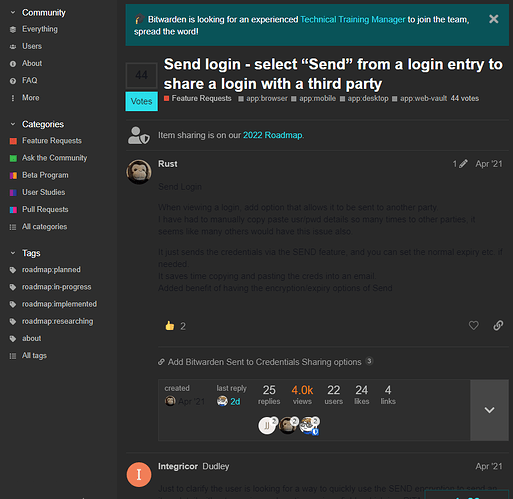 Browser:
Opera GX
LVL4 (core: 94.0.4606.107)
Chromium version:108.0.5359.125
---

Want to add a visualization to your post? Bitwarden supports Mermaid scripting.