I installed Bitwarden extension on Firefox 115.0.2. I have macOs Ventura 13.4.1, with the Bitwarden application installed (2023.7.0).
When i try to enable "unlock with biometrics" in the Firefox extension, i get the following error: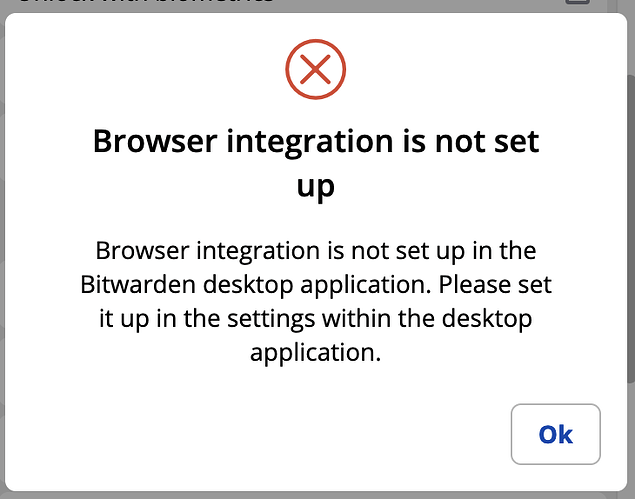 The option is enabled in Bitwarden macOs application.
I also have the Bitwarden Chrome extension installed, which works well with biometrics.
Any idea how I can fix that ? This is blocking my Chrome to Firefox migration.