I set my PBKDF2 Iterations to 2 million as I like to be on the safe side. No adverse effect at all.
Can anyone share which part of this diagram changes from 100,000 to 2,000,000
I thought it was the box at the top left.
This will mean the (password component of the) protected symmetric key is also hashed 2 million times and the password hash is hashed 2,100,001 times.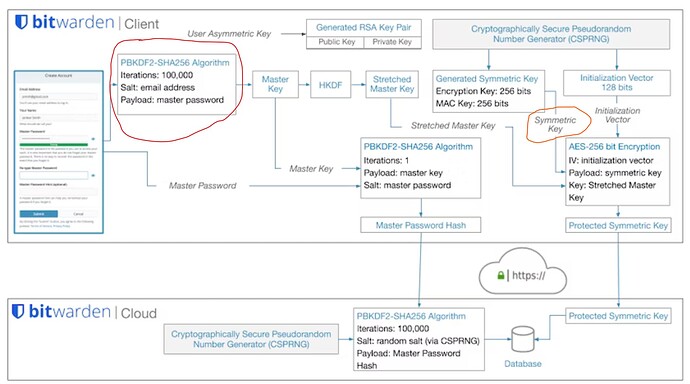 .
.
.
Just trying to understand the problem identified by WP. (He's not addressing me here BTW) I don't see how an attacker can test password guesses against the protected symmetric key.