Hello.
I'm blocked by Cloudflare's firewall whether I connect from my company's public IP or from my OVH server's public IP.
The error message is: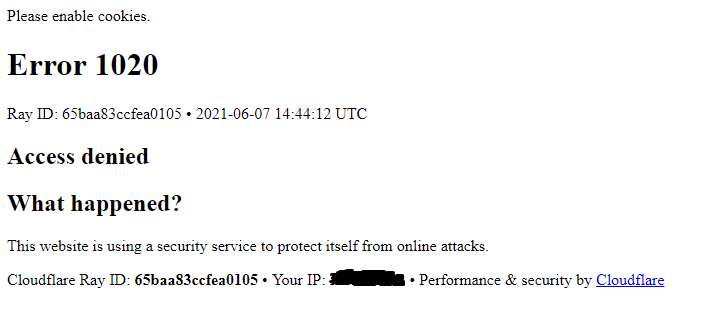 Should I contact the support to get them to unlock my IPs? Or what to do?
On a related topic, I'd like to know what kind of information is transmitted over the network when accessing the web vault. I can see something like a hashed password being sent to https://vault.bitwarden.com/identity/connect/token (when the firewall doesn't block the first call to https://vault.bitwarden.com/api/accounts/prelogin) and since my company can evesdrop all https connections through a man-in-the-middle, I'd like to be sure my master password is safe hashed like it is.
Thank you in advance for your answers