(First noticed in version 2022.12.1). I'm not sure what triggers this, but after using the Firefox extension for a bit (editing, changing passwords, etc.) Bitwarden starts to not load vault item data properly in view mode.
Top part displays fine
Username
Password
Website
Lower part does not display data:
Notes
Folder
Custom fields
The bottom buttons (move to org, delete, etc.)
If I click Edit some of the fields display properly at that point, but I cannot select a folder (it behaves as if there are no folders to display/select).
Firefox once issue appears: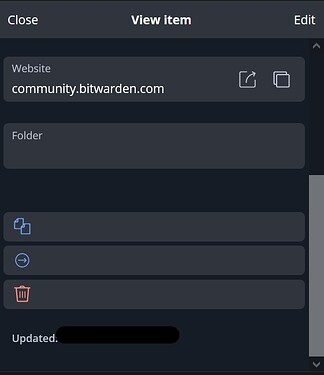 Chrome for the same vault item: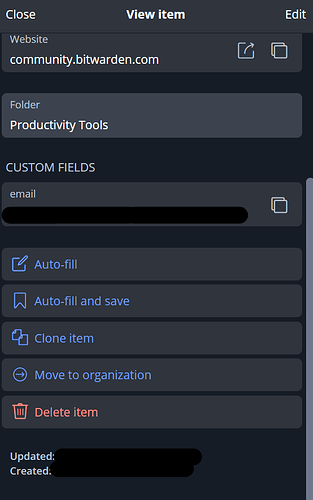 Restarting Firefox fixes it, but it came back after using it a while.