I would also want several usernames for the same site. Sometimes you have to enter two different versions of the username on the same domain, such that as your e-mail address when you first login and the username at an other place.
It can look like this: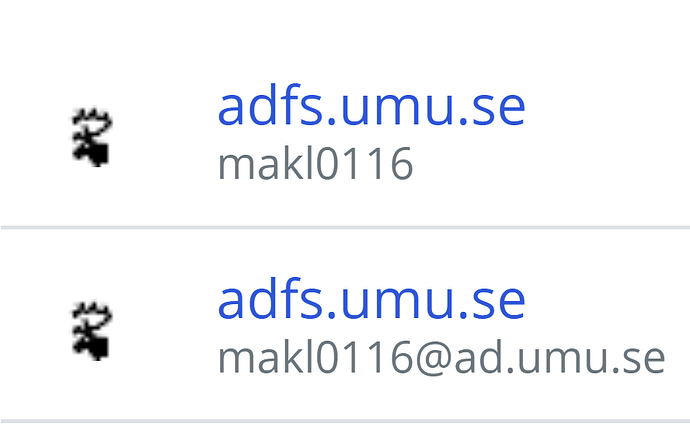 It shows up as duplicate passwords, but really it is just the same username entered in slightly different formats on the same page.