My environment:
MacOS 10.15.7 (holding off the upgrade to Bug Sur due to workplace support issues)
Bitwarden for MacOS Version 1.25.0 (516)
Chrome Version 89.0.4389.82 (Official Build) (x86_64)
Bitwarden chrome extension version 1.49.0
The MacOS app is set:
"Enable browser integration" ON
"Require verification for browser integration" OFF
This setup worked great for me for a few weeks - the vault gets auto-locked pretty quickly in the extension and when I need a password I pick "Use fingerprint" and put my finger on the Mac's fingerprint reader.
As of yesterday, when I try that I get a pop-up saying "Start the Birwarden desktop application" error pop-up and the only way for me to proceed is to type the full vault passphrase.
Screenshot of the pop-up error message: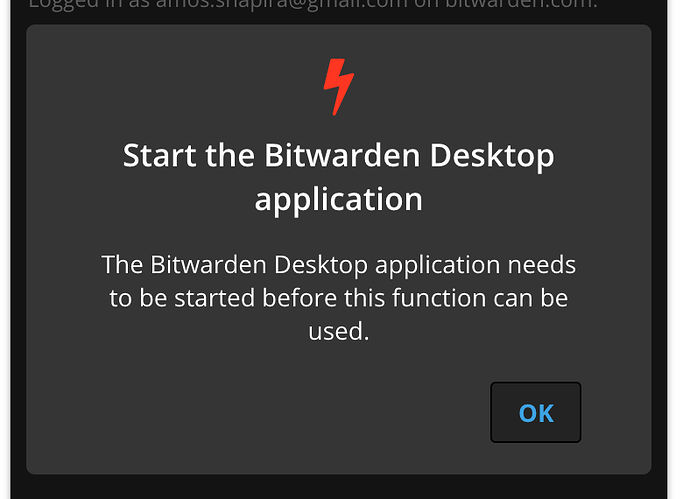 I tried to restart the browser, and the desktop app.