Note: Your question may already be answered in the Bitwarden Help Center.
Just a reminder - All Enterprise, Teams, Families, and Premium subscribers receive priority support at Get in Touch | Bitwarden

Hello. A new user here. Currently trying to install the 2022.10.1 version on my laptop but I keep receiving this error. Is my laptop outdated? It's quite old already but it's Windows 10. I already tried running the installer as administrator but no can do.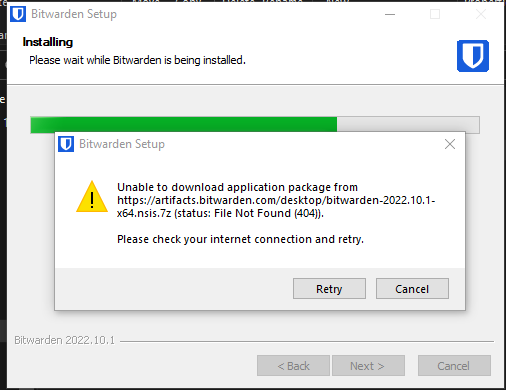 Specs:
|Processor|Intel(R) Core™ i7-5500U CPU @ 2.40GHz 2.39 GHz|
|Installed RAM|8.00 GB|
|System type|64-bit operating system, x64-based processor|