In the past, when I log on to a financial web site for which I've registered two Yubikeys, it just tells me to insert the key and tap it.
Now, BW opens a window that says "No passkeys found for this application." I have to click "use browser" to continue (which I may not remember in the future).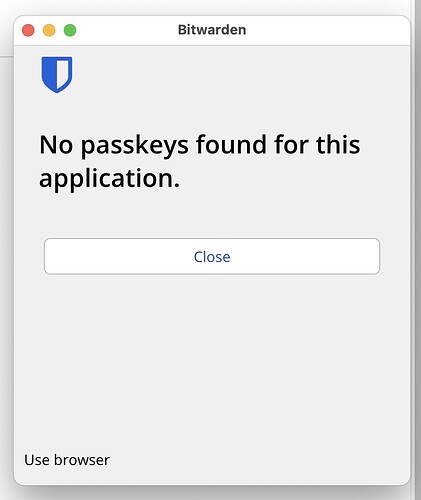 Is this related to my attempting to use the same security keys with BW?
Is there any way to avoid this and tell BW not to get involved?
Thanks.