Hi,
I experience some problems with login to mobile sites, with multi-page login procedures.
This happens for example on the login page of Amazon. On first page you have to fill the user name (email address). However, when using auto-fill with Bitwarden, Bitwarden fills the password in this field. So, your password is visible then, which is quite bad.
Do you know how to prevent from happening, or can this be considered as a bug?
KR, GJ
PS Using Bitwarden on Samsung S9 with Dutch interface language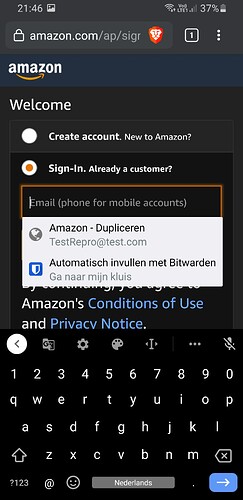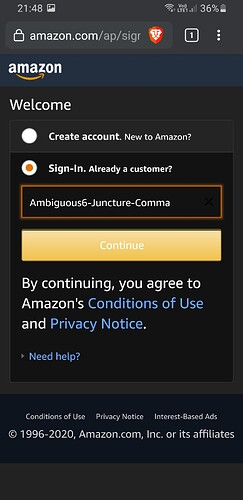 Note: Your question may already be answered in the Bitwarden Help Center.