Hello,
I want to input each fields as below with bitwarden at https://httpbin.org/forms/post .
Pizza Size
Large
Pizza Toppings
Bacon : on
Extra Cheese : on
Onion : off
Mushroom : on
Is there a way to auto-fill with custom-fields?
If yes, please tell me how do you set custom fields.
I read this article, but radio both button and checkbox have same name, and don't have other attribute.
Using custom fields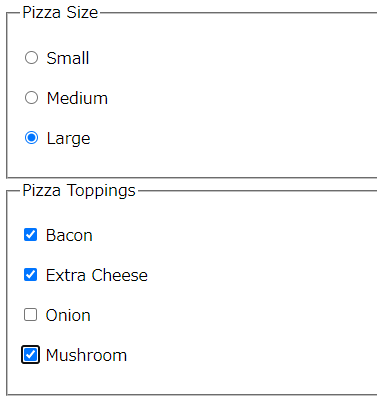 Thanks.