I'm setting up BW after a LastPass migration, and am stuck on how to solve the login screen on the Android version of the AA app.
As with the web login, there are 3 fields: lastname, username (which is the frequent flyer number) and password.
I've read all the posts about custom fields to solve the web login, and this works really well - on the web.
What I'm stuck with is that BW on Android seems to ignore the "Last Name" field. I've tried
saving a new password entry on Android hoping that the filled fields would all be saved
making a 'lastName' custom field
In all cases, the three fields come out looking like: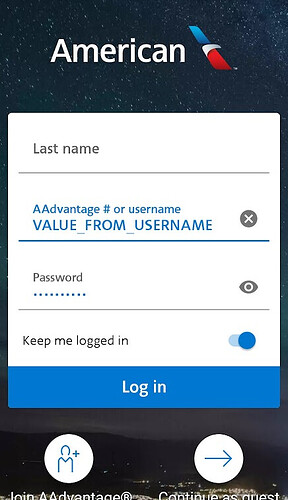 …i.e. the username and password fields work as expected, but the Last Name field is always left blank.
Has anyone else solved this?
Thanks!