When trying to add a new Android phone to be used with WebAuthn I only see part of the QR-code.
I can neither scroll the QR-code, nor resize the window.
OS: Windows 10 / 11 (all up-to-date)
Browser: Microsoft Edge. Neither Google Chrome, nor Vivaldi have this issue.
Languages tested: EN-US, EN-GB & DE-DE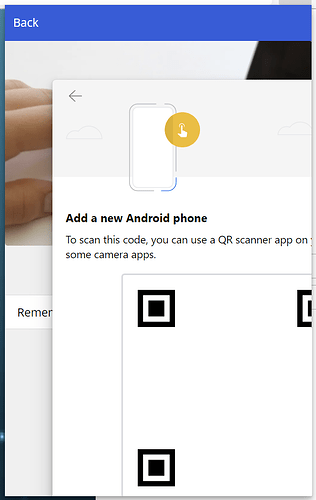 My first idea was that it might be related to display scaling, but it is not. The 2 computers I tried this on are completely different: One is a personal device, the other is from the company I work for.
Any ideas anyone ?