Feature name:
Ability to manage Excluded Domains
Feature Description
Allow users to add and remove "Excluded Domains", which are domains that Bitwarden will not offer to save the password for. Originally requested in this feature request.
Current behaviour: users can add to the Excluded Domains list by clicking "Never for this website" when Bitwarden offers to save new credentials. There is no other way to add or remove Excluded Domains.
New behaviour: add a new screen to allow the user to explicitly manage the Excluded Domains list. It will be located in the Settings tab: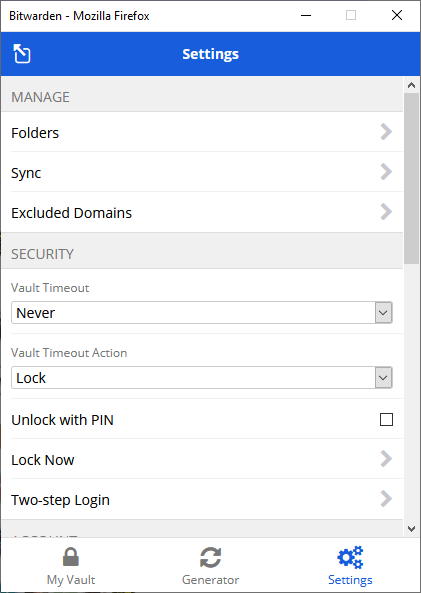 The screen resembles the familiar URI list UI with a brief explanation: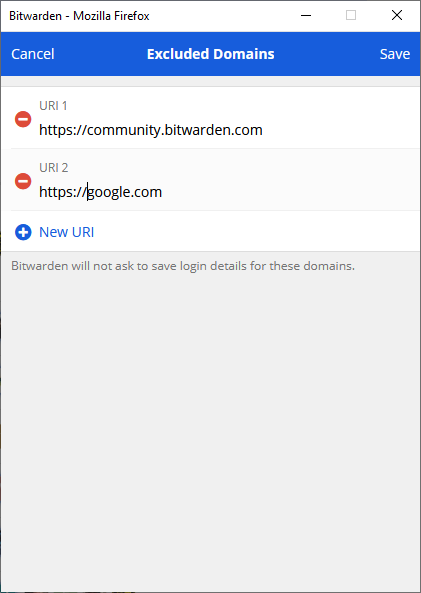 Clients / Repos Affected:
Timeline to completion (estimate):
1 week
@tgreer already indicated they were happy with this approach so I will start work.