This post might eventually be added to request new feature category, however being a newbie in this community, I would prefer if someone tells me that a solution for my problem already exists.
---
A quote from the online docs:
The Bitwarden icon in the toolbar of your browser will show the number of logins in your vault that match the current website you are viewing. Selecting the Bitwarden icon will open the Bitwarden popup window, defaulting to the "Current Tab" page. The "Current Tab" page shows a listing of these matching logins.
While this greatly simplifies the login to a website - it presumes that you know the web site's URL (set in the Current Tab browser page).
My observation is that most people do not remember the URL of the page they want to login to. Instead, they to use the site name (the example below illustrates such a situation, searching for the login name attribute).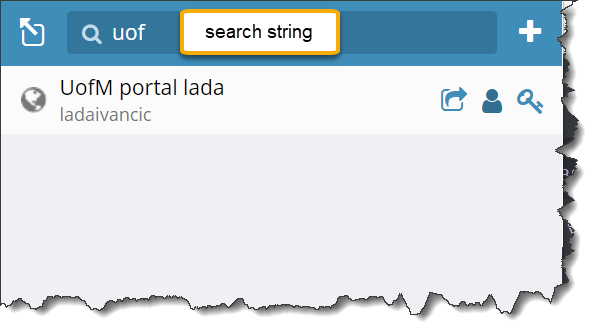 This is however not the solution I am looking for, because of the semantic of the launch button - click on this button will launch the new instance of the browser with the correct URL, but it would not prefill the username and password.