Hi there,
I am trying the bitwarden browser extension and am having troubles understanding My Vault web site
https://vault.bitwarden.com/#/vault
I added two logins on two websites, like gmail login and neither login seems to work.
I noticed a blue check box at the left of each login item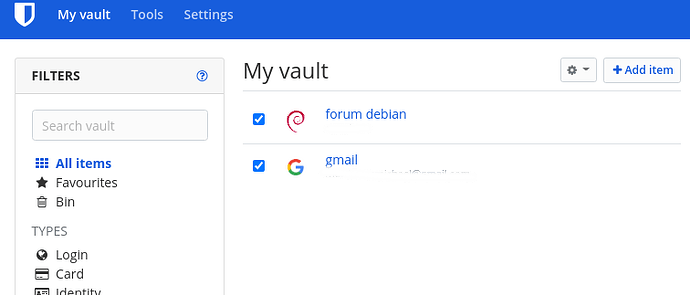 what is the check box is for?
check/uncheck is supposed to do what?
next, when I want to access/login the web site, either the password does not match or I have messages like vault is locked.
I use the right-mouse click, bitwarden/autofill feature of the brave browser, wich seems not to work for me.
How do you login with bitwarden browser extension?