Hello,
I have installed a UNIFI Controller on a Raspberry Pi.
The Login page is reachable with URL: https://servberry.fritz.box:8443
I created a Login in Bitwarden with this URL with Option "Starts with".
On my Mac with Safari it works. I get 1 proposed password.
But on my iPad (iOS 14.7.1) and actual Bitwarden App there it looks like shown on the attached screenshots.
The proposed password is the wrong one. When I press on the key, I get a list of all passwords for my local domain fritz.box. The Servername and Port is ignored.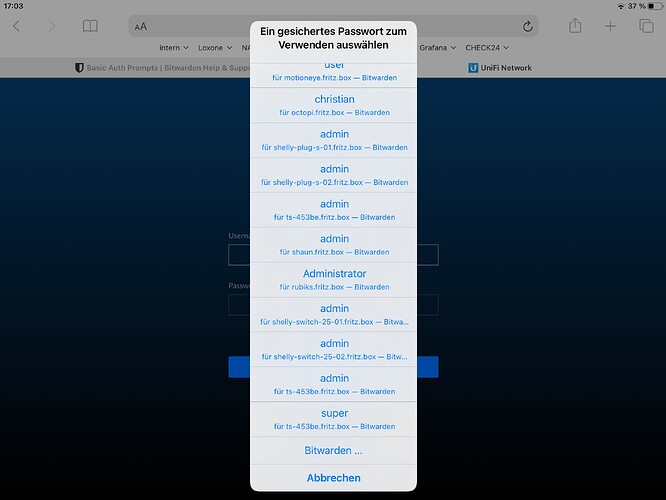 Is there a possibility to solve this issue?
Best regards,
Christian