Hi all,
Just started a enterprise eval. Trying to do SSO (SAML) with Google Workspace account.
Followed the guide and it looks right on my side: Google SAML Implementation | Bitwarden Help & Support
When using enterprise login I get following error:
Error: app_not_configured_for_user

Service is not configured for this user.

Blockquote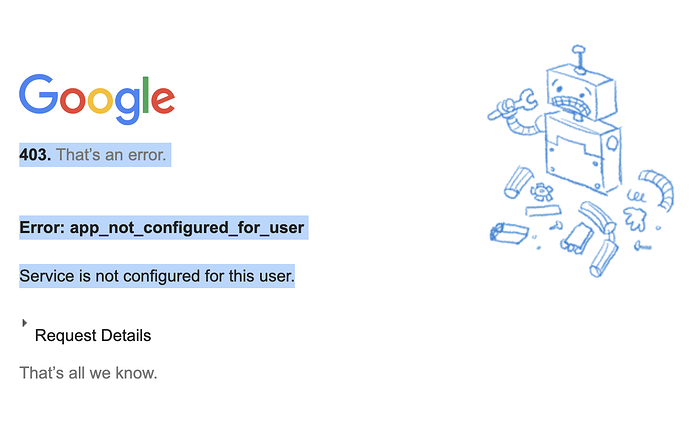 Any suggestions?
Thanks