I successfully created a nested folder structure to store some software keys as follows:
Software/Windows
Software/macOS
These nested folders (and their secure note contents) are correctly shown on the Safari Bitwarden extension…but NOT in the Bitwarden Web Vault – image below shows web vault, and browser extension on right. I have manually Sync'ed from the browser extension, but this hasn't seemed to make a difference.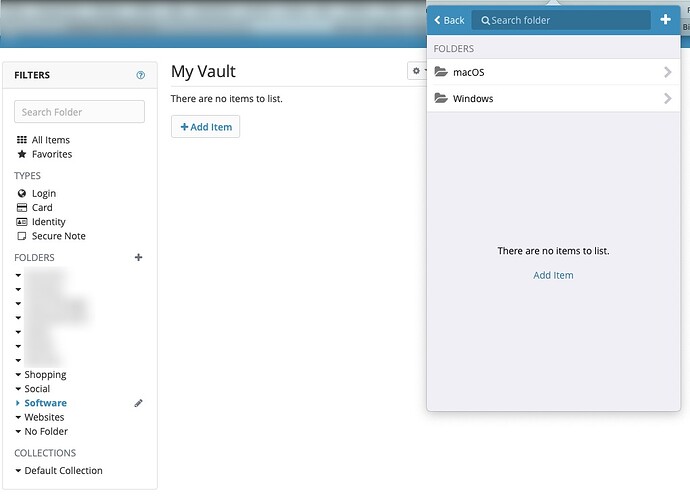 Has anyone else seen this behaviour?