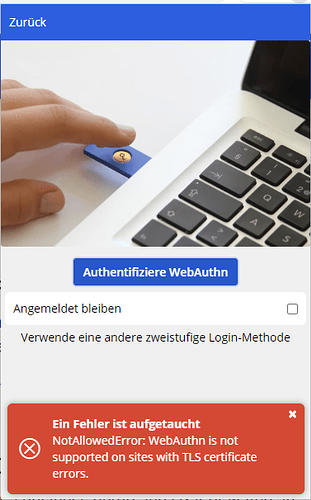 This error is repeated endlessly … please bitwarden fix you TLS certiticates. I need the Browser Plugin Login…
It seems that WebAuthn is blocking second factor authentification via yubikey due to TLS certificate errors of bitwarden website?
Chrome Version: 110.0.5481.104 (64-Bit)
Plugin Version: 2023.1.0
Does anyone know whats the problem? Can I fix it? Is is a problem on the bitwarden side or my client side?