Hi, there is bug in BW for Windows, when you click on 'Launch':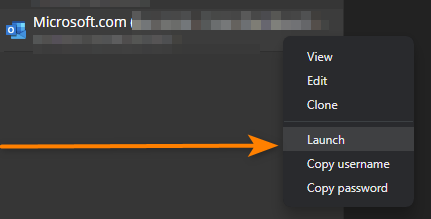 Even though the 1st URI is set as 'Never', it is launched by this 'Launch' item: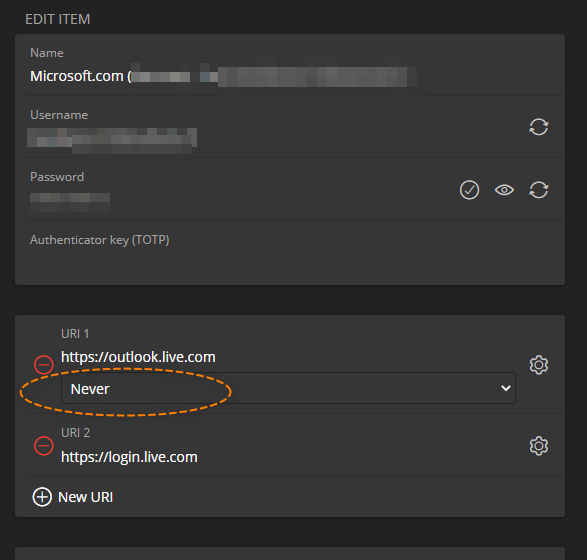 Here is the webpage that shows up :


We should instead be on http://login.live.com webpage. There is a bug.
You can very easily repeat this issue just by using these info into any Bitwarden Login entry. Can you please correct this by skipping 'Never' for launch.