For the last couple of weeks, whenever I try to add new credentials to a collection via the Chrome browser extension, all I get is a gray screen.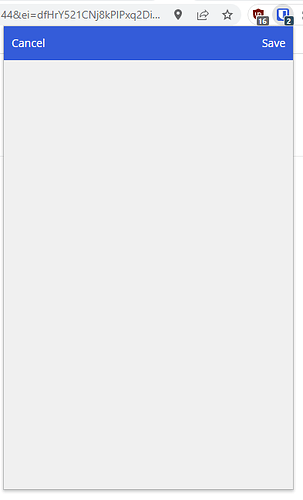 This is happening across two different laptops, on Edge as well as Chrome, and does not seem to be affecting the other users that have access to this collection. I have tried uninstalling/reinstalling the extension, but that did not resolve the issue. The only non-standard extension I have installed is Ublock Origin, but the issue persists even when that is off. I am on version 2023.1.0.
Looked online and could not find anyone mentioning this happening to them. Not sure what is going on, but any help would be appreciated!