I've been trying to use passkeys with my github account since it was enabled. And today I got the new BW version with passkey support.
However, when I logged in to my github account and created a new passkey for BW to save I see this interesting image Sign in to GitHub · GitHub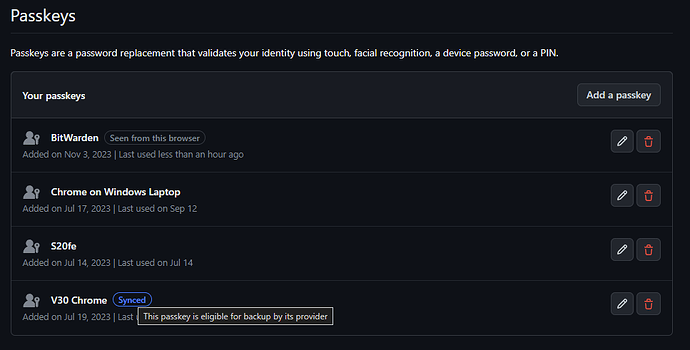 For some reason only passkey generated on my LG V30 phone is tagged as eligible for backup?

What does that mean? Why not other keys?