Note: Your question may already be answered in the Bitwarden Help Center.
Hey there,
just figured out the domain rules feature, but I'm not totally sure how to use it.
I would suspect if I create a new entry and save it, it would show up in a list below the form. But they don't. How to I add multiple entries? Are they per line?
Right now I have something like this but it mixes all the entries and doesn't seem to work.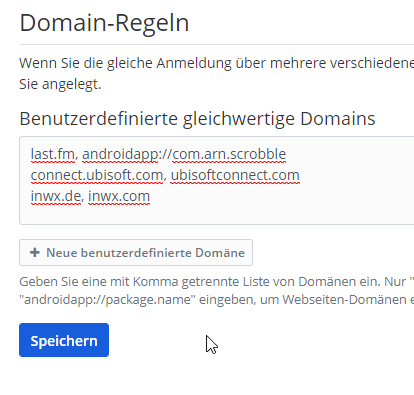 Any help would be appreciated, thanks.