Hello,
I was successfully charged for automatic renewal on Sept 7, but Vault thinks my account is not premium. Now I'm locked out of all my TOTP accounts. Is this normal?
My subscription was automatically renewed: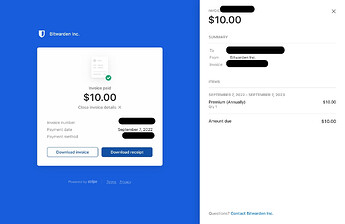 But my account is not premium (can't include a second image in this post, but I see the "Go Premium" upsell on the Subscription page when I login to the bitwarden website). Refreshing Premium on my vaults doesn't resolve the issue.