I am following the steps at "Install and Deploy - Linux" to install it at my virtual machine voor trying it out, im using a self-singed SSL certificate and im stuck at the following problem.
Everytime i create a user for the first time i get this message.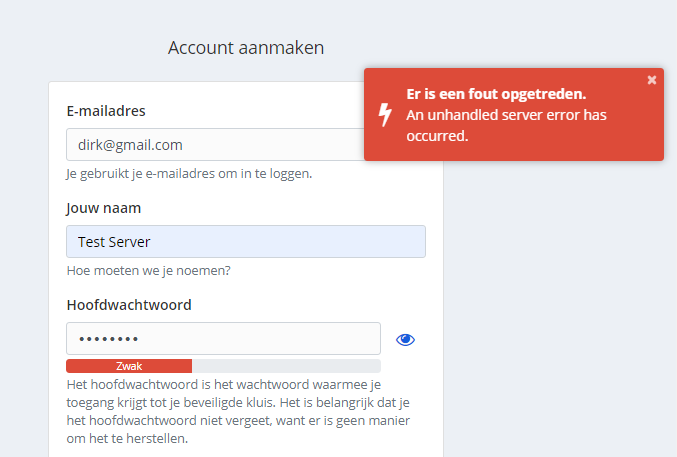 i have edited ./bwdata/env/global.override.env and changed:
globalSettings__mail__smtp__host
globalSettings__mail__smtp__port
globalSettings__mail__smtp__ssl
globalSettings__mail__smtp__username
globalSettings__mail__smtp__password
adminSettings__admins
and it does not work.
i also changes
globalSettings__sqlServer__connectionString and replace the single quote for double quotes
this also did not work
Do you guys maybe have a fix that wil help?