Break up the ever growing list of passwords by letter and not just one huge list. Its simple but it makes looking through the list for something that much easier and gives it a cleaner look.
Picture for example.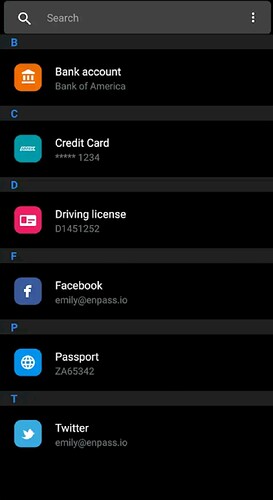 New here so im not sure if this had been requested, but i couldnt find it.