Does BW automatically create login entries when login fields are filled in?
If so how do I activate it?
It should show a banner across the top of the browser window asking if you want to save the details.
I don't get shown the banner as well. I've never once seen this banner in Safari on MacOS
According to a bug repot I've made, this is supposed to be "known issue that they are aware of and tracking". But that was two month ago and they still have apparently not been able to address this issue.
Same here. Don't get any banners on Windows / Chrome Browser for new entries or password changes
Yes, but there is nothing what could fix the issue not seeing this notification bar. Exactly this doesn't work: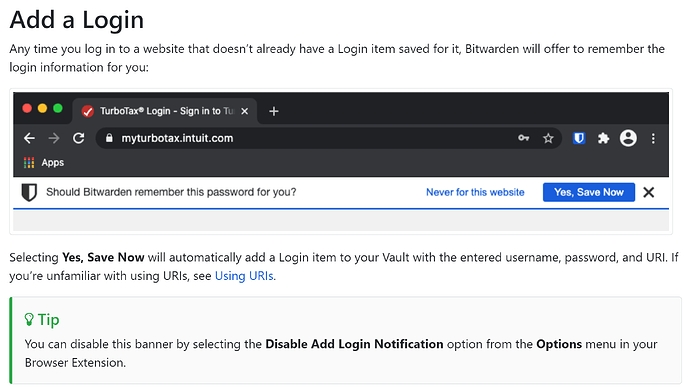 All options are enabled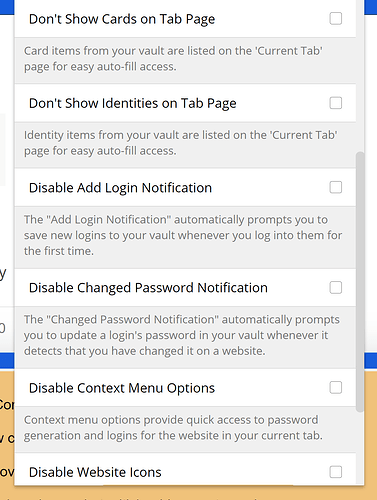 I sometimes get that option and sometimes don't. I believe it's to do with the way certain websites are coded. Bitwarden is working on improving this but I don't think they will ever be able to get it 100% working.
My usual approach is to create the new login in Bitwarden manually. It needs doing once, doesn't take long and works 100% of the time.
Had LastPass for the last 5 years, and it worked like a charm. Sadly, they changed how many devices you can use with the free plan, so we're looking for alternatives and playing a bit with the different options.
Unfortunate, lack of this feature is a game breaker