New to Password Manager, so apologies if this has been answered already…I couldn't find it.
I'm following directions on this page:
to attach a PDF file to a login URL
but although I can choose a file and it shows, when I click on 'save' I get a message like below: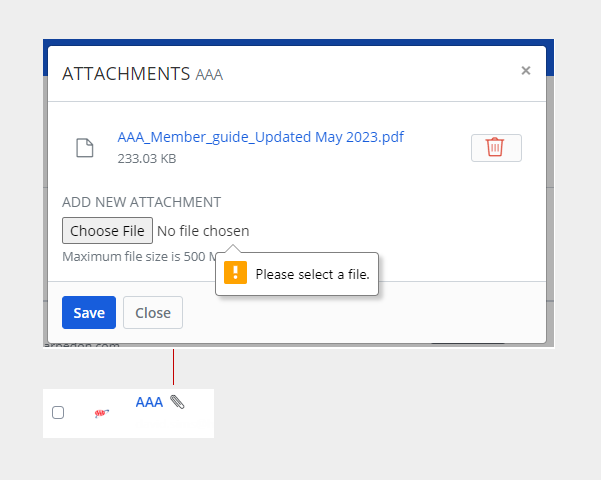 and the only thing I'm allowed to do is click 'close'…but then, in the login listing there is a paper clip indicating the item has an attachment…which isn't possible to access.
Again, sorry if I missed it, am I doing something wrong? Can't seem to attach files.
Thanks